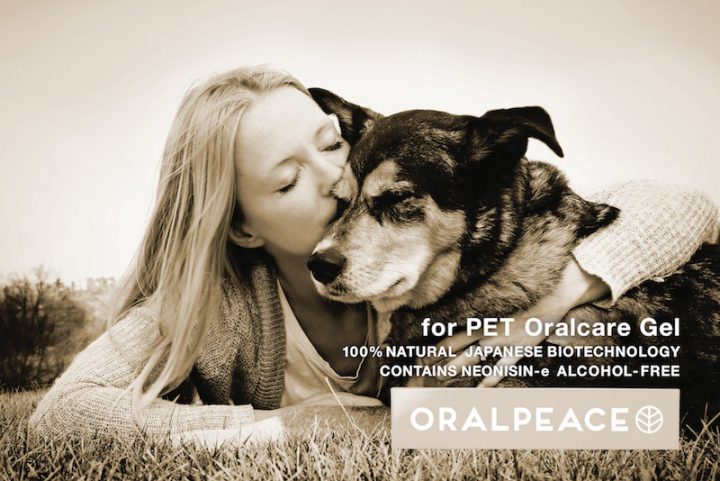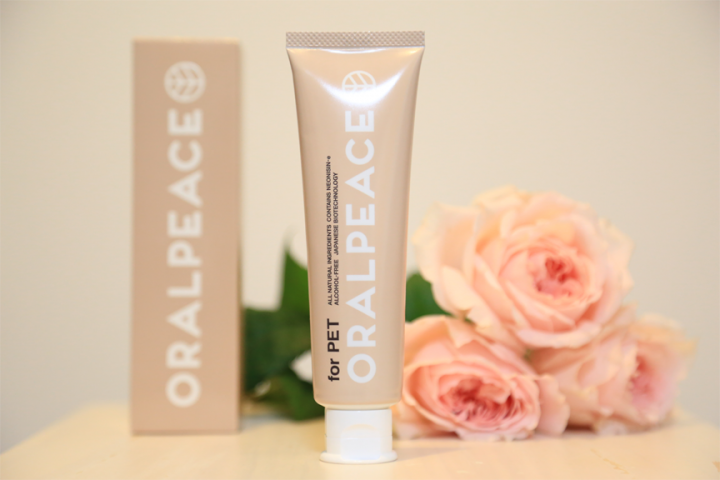 [ORALPEACE for Pet Renewal Product will be on sale from February 4 !!]
Thank you for always using ORALPEACE for Pet.
This time, the product has been renewed, & an improved new product will be released in February 2020.
The new "ORALPEACE For Pet" has been upgraded to an unprecedented oral care product for pets by incorporating a new formulation "Neonisin-e®", which covers almost all causative bacteria in the oral cavity. We also increase the volume, change the tube specifications, & improve the viscosity.
The homepage has been renewed accordingly, so we hope you'll see it when you have time.
https://oralpeace.com/en/for-pet
=======
Corresponds to oral Candida with damask rose formulation
An unprecedented oral care product for pets containing "Neonisin-e" that covers almost all oral causative bacteria
The renewed "ORALPEACE For Pet" will be released simultaneously in Japan and overseas markets
-Increased effect, increased amount, package change, improved viscosity, more delicious & easier to use product-
● Point of renewal
①
Changed from Neonisin, which was weak to oral cans, to a new formulation, Neonisin-e, which was upgraded with the use of Bulgarian damask rose essential oil. It has become an unprecedented oral care product for pets covering all oral causal bacteria.
②
Improves usability by adopting aluminum laminated laminate tube & flip top cap.
③
Shell capacity increased to 80 crumbs. Due to the effects, feeling of use, specifications & changes in capacity, the price is reduced to ¥ 1,200 (excluding tax). We couldn't avoid price increase due to increased cost, but we maintained easy-to-use price for quality.
④
Improves the viscosity of the shell, while keeping the edible ingredients of natural origin at 100%, the shell is easy to pick up & has a good texture. For a more natural & gentle taste.
⑤
The case design is a sophisticated design. (Won GoodDesign Award 2017)
● Product information
ORALPEACE For Pet
"Neonisin-e *" combination, oral care health gel for dogs
Oral care that can be used forever for irreplaceable family health. With a special toothbrush, finger cot & clean gauze, just apply it in the mouth. Of course, you don't need to rinse your mouth. If you do not want to open your mouth, it is effective to dissolve in drinking water. Completely free of chemically synthesized components. No synthetic preservatives or synthetic germicides are used. All ingredients except water are made from plants, giving a gentle & refreshing taste. It is a soft, colorless & transparent gel.
Contents: 80g Price: 1,200 yen (excluding tax)
Sorry!Now we can not use "a n d" words on this system.