ー Winner of the Japan Venture Award. Oral Care product Made In Japan.
100% natural, alcohol free. Hypoallergenic & safe-to-swallow, recommended for those looking for safe & environmental friendly oral care & elderly, infants, pets, pregnant, vegans, persons with disabilities, etc. Good for cleaning & moisturizing, effective against all kinds of oral bacteria. ORALPEACE creates jobs for persons with disabilities.
What is ORALPEACE
ORALPEACE is a collaborative research between industry, academia and government with Kyushu University Graduate School of Agriculture, Kagoshima University Graduate School of Medical and Dental Sciences, National Longevity Medical Research Center Oral Disease Research Department, etc.
Developed based on cutting-edge lactic acid bacteria biotechnology research originating in Japan, pursuing unprecedented safety and clinical efficacy.
Contains "Neonisin-e ®", a patented lactic acid bacterium bacteriocin (lactic acid bacterium antibacterial peptide) derived from plant foods "Tofu".
A vegetable food that is safe to swallow, 100% organic ingredients, chemical-free oral care, oral care products, and oral hygiene moisturizers.
With this one, we realize total care in the mouth every day, and meet the needs of people who care about their health, the needs of medical and nursing care sites, and the needs of the world in the new corona era.
Contains "Neonisin-e®", a patented lactic acid bacterium derived from plant foods that instantly approach bacteria that cause problems in the oral cavity at an ultra-low concentration.
Made with only water that is safe to swallow, naturally derived plant foods, and organic ingredients, it quickly decomposes and digests in the intestinal tract.
It is free of chemically synthesized components and chemical substances realized by technological innovation of Japanese industry, academia and government, and it can be used by everyone because it does not contain alcohol (ethanol).
Even if it is discharged into the natural environment, it is rapidly biodegraded by microorganisms, does not affect the microbial ecosystem, does not pollute the sea ahead of it, and is an environmentally friendly product that keeps the earth beautiful.
 
 
Those who are careful about their family's health and seek safety in what they eat and eat every day. Those who keep in mind daily health and preventive care.
For elderly people who are worried about aspiration or ingestion and who have difficulty in gargling or vomiting, who are fighting illness, or in the medical / nursing field.
Infants who swallow toothpaste, those who are not good at chemical components, and those who are pregnant, breastfeeding.
For the first tooth brushing of a baby who has begun to grow teeth. For pets who are important family members. Also for vegans.
Also for precious water disaster sites, outdoors, and space life. And for those who want to protect the beautiful environment of the earth.
It is a product that is kind to both people and the earth and can be used by the whole family every day.
Based on the research results of Japanese national institutions, it contributes to improving the oral environment of many people and extending healthy daily life and healthy life expectancy.
In addition to working to create a sustainable future, we will work to prevent infections through oral care, reduce the burden on medical care and caregivers, reduce long-term care costs approaching 10 trillion yen annually in Japan alone, and protect the beautiful global environment.
We are also engaged in social activities through our business, creating jobs for people with disabilities who have low incomes.
ORALPEACE will continue to work on honest and sincere manufacturing and loving business by researching lactic acid bacteria bacteriocin in collaboration with industry, academia and government from Japan.
Recently, the new coronavirus (COVID-19) is rampant worldwide. Mankind must bring together wisdom to overcome this difficulty.
The ORALPEACE project will help society with lactic acid bacterium bacteriocin and oral clinical research conducted by researchers and medical professionals, and as a preventive care that can save the lives of especially high-risk people, the risk of aggravation due to oral hygiene We will also carry out enlightenment and promotion for avoidance.
Background of the birth of ORALPEACE
The project started when Dr. Kenji Sonomoto and Dr. Kohei Nagatoshi contacted the entrepreneur Mr. Daisuke Teshima to make use of a safer natural fungicide that is kind to the body and the environment.
Dr. Kenji Sonomoto is the world leader in Bacteriocin research, with more than 20 new bacteriocin discoveries and the number of discoveries in the world. He is also an emeritus professor at the National Graduate School of Agriculture, Kyushu University, which is one of the top five universities in Japan.
Dr. Kohei Nagatoshi was born to a family whose grandfather founded a dairy company 100 years ago in Kyushu. After graduating from the Faculty of Agriculture, National Hokkaido University, which is the number one university in Japan's Faculty of Agriculture, he is a researcher who has been researching Bacteriocin for about 10 years after conducting research on synthetic fungicides at a major chemical manufacturer in Tokyo.
Entrepreneur Mr. Daisuke Teshima is a pioneer in developing organic products and brands such as oral care, body care, hair care and skin care with organic certification for the first time in Japan.
And he is a social entrepreneur who has been working for 15 years to create jobs for people with disabilities through business. That's what he started because his child was disabled.
Dr. Kenji Sonomoto and Dr. Kohei Nagatoshi contacted to Mr. Daisuke Teshima in March 2011 when there was a big earthquake disaster in the north of Japan.
They wanted to utilize Bacteriocin's "Nisin A," which was produced from lactic acid bacteria found in "Tofu", a Japanese food, which was the result of their research, as a preservative for organic cosmetics, a hygiene agent, and social contribution.
However, at that time, Mr. Teshima felt no social usefulness or marketability for their research results.
A year later, in February 2012, Mr. Teshima's father struggled with cancer and suffered from various troubles caused by bacteria in the oral cavity due to weakened immunity due to anticancer drugs.
He swallowed a synthetic antiseptic for the oral cavity, breaking his stomach and making him even weaker. And his uncle and aunt also died consecutively from aspiration pneumonia.
At that time, Mr Teshima came up with a new project.
Utilizing new research, we develop oral care products that contain ingredients that are safe to swallow while sterilizing bacteria that cause problems in the oral cavity, which has never existed in the world.
Eliminate oral care products that have excellent bactericidal activity against oral bacteria and are friendly to people and the environment, and that really want to be used by families.
Deliver new products to people around the world who are in trouble due to illness or disability, or who care about their health or environment.
In addition, innovative products will create social businesses that will lead to the creation of jobs for people with disabilities around the world who have few jobs.
Then, the project was born with the encounter and power of many people.
What we want to offer to everyone around the world is the healthy and happy days of your family.
The joy of living with the person you love.
The courage to overcome everything for the person you love.
Great days with your beloved family.
And we aim to share love with people all over the world through ORALPEACE.
1. This product was co-developed by industry-academia collaboration.
"Neonisin-e® *" the ingredient in ORALPEACE was co-developed together with Faculty of Agriculture – Kyushu University, Faculty of Dentistry – Kagoshima University, National Center for Geriatrics and Gerontology and Eco Friendly Institute. It is a revolutionary anti-bacterial agent extracted from antibacterial peptide (protein) and plant extracts. This ingredient uses Japanese biotechnology to quickly respond to various pathogenic bacteria in the oral cavity.

2. Products Awards History
● Year 2014, won Grand Prize in Yokohama Business Grand Prix 2014
● Year 2015, won Top Prize "Minister of Economy, Trade and Industry Prize" Award
● Year 2015, won Social Products Award 2015
● Year 2016, won Kawasaki Standard Welfare Product Certification
● Year 2017, won "Good Design Award 2017"
● Year 2019, won Agricultural Chemistry Technology Award 2019 – (JSBBA) Award for Achievement in Technological Research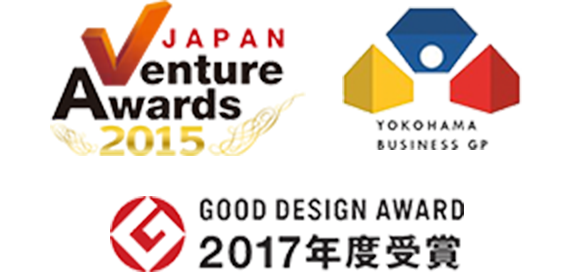 3. Featured in various media such as TV, newspaper and etc.
● NHK General Express " Savior of aging, edible toothpaste"
● NHK International Broadcasting Station 《Revlutionary Oral Care Procucts Health》
● Nikkei Channel Dream Craftsman "Protecting the Weak from Disease, OralPeace Challenge"
● Asahi Shimbun "Economic +" serial article "Well-being and Commerce Top, Middle and Lower"
● Daily News "Study of oral care agents that can be taken safely Kyushu University, Kagoshima University, etc."
● Croissant magazine "ORALPEACE would like to tell you" and others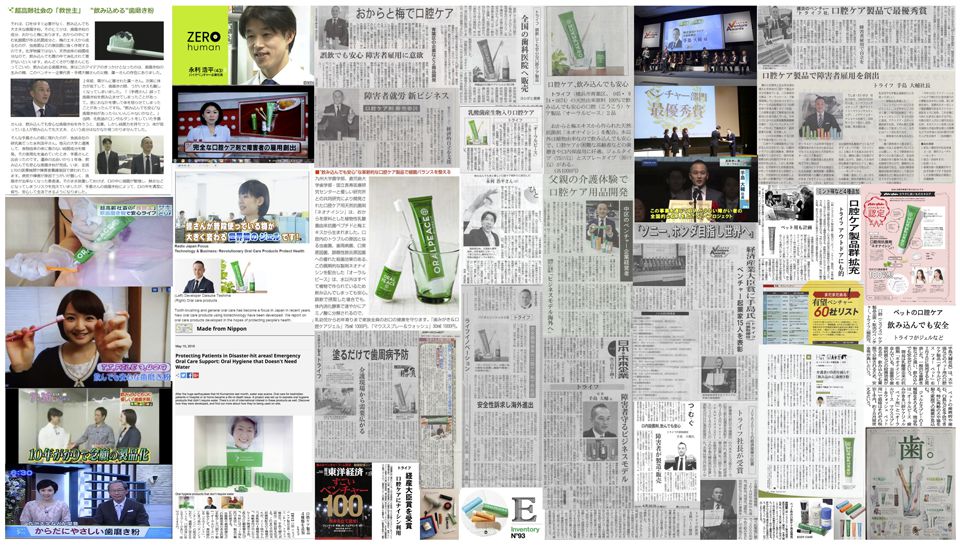 4. First in Japan, export to worldwide
ORALPEACE products have shipped 1,000,000 pieces since the the first launch (as of 2020). It is not only the favorite of Japanese people through hospitals, dental hospitals, selected shops, and welfare facilities throughout Japan, it has also been widely recognized worldwide and exported to the United States, Europe, Central and South America, and Asia.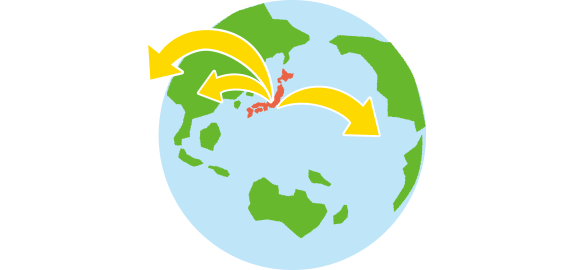 5.Committed to solve social issues
The ORALPEACE Project is a gathering of over 100 members from various fields such as educators, researchers, medical staff, creators, etc., which reduces the burden of nursing care, prolongs healthy life expectancy, protects the environment, and contributes to national obstacles through the project. Is a social project that is challenging social activities such as job creation and income generation for people. We hope you will continue to support us as users and supporters.